Our journey began with the national competition, where team Slovakia was formed by joining two winning schools. Even though we had never met before, there was no tension in the air, but a strange calmness. Maybe it was the great mentors, the excellent atmosphere, and maybe the feeling of happiness that filled us. Anyway, we were no longer different teams or schools, but one group with common values and the goal of participating in the FIRST Global competition.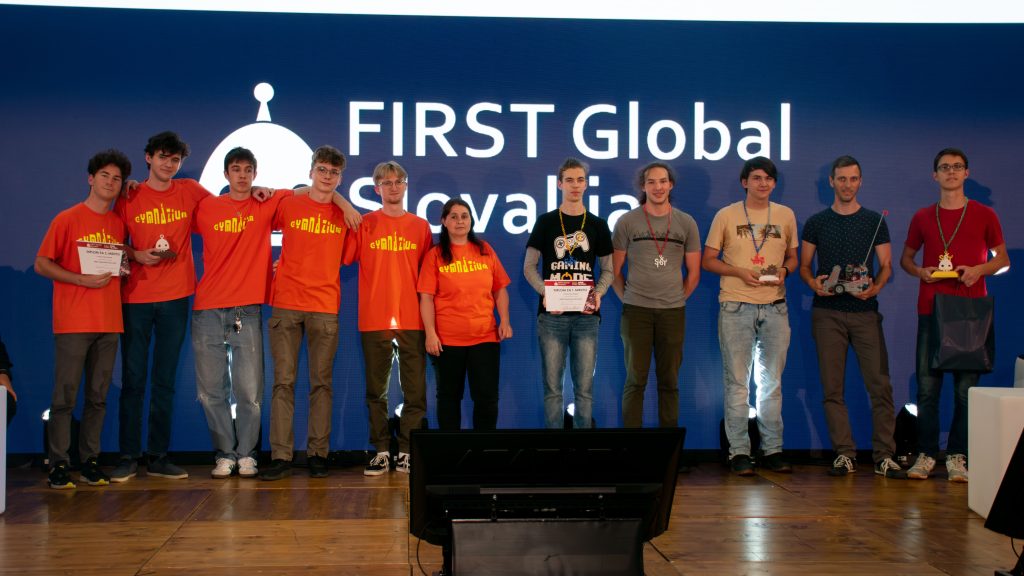 Although the chemistry between us was great, it needed to be worked on. And we also had to prepare for the challenges that await us. Therefore, the next step on our journey was to participate in the upcoming week in Poprad, where we would improve our skills. There we not only got to know the kit but also learned how to program, design, collaborate, and effectively analyze game disciplines better. We were lucky enough to be accompanied by last year's participants during the entire training. They were happy to share with us their experience, and knowledge but also funny experiences that they gathered thanks to FIRST. In the evenings, we exchanged experiences with each other and talked about our hobbies and lives.
Subsequently, we had an event in Eurovea, where we informed people about FIRST, what we do, and how we try to help the world thanks to STEM.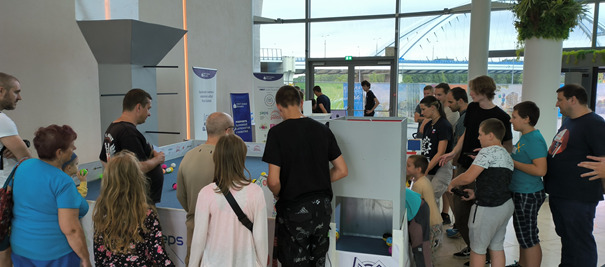 But the biggest test was just waiting for us because we had to come up with a project for the New Technology Experience. Various ideas floated in the air. From a hydrogen bicycle to an airship. Finally, one hydrogen off-grid house idea caught our interest in an instant. We immediately started to complete it. Research, calculations, and video poured out one joy, perhaps thanks to the previously mentioned chemistry that arose between us. Slovak experts such as professors at the Mechanical Engineering University in Košice were of great help to us.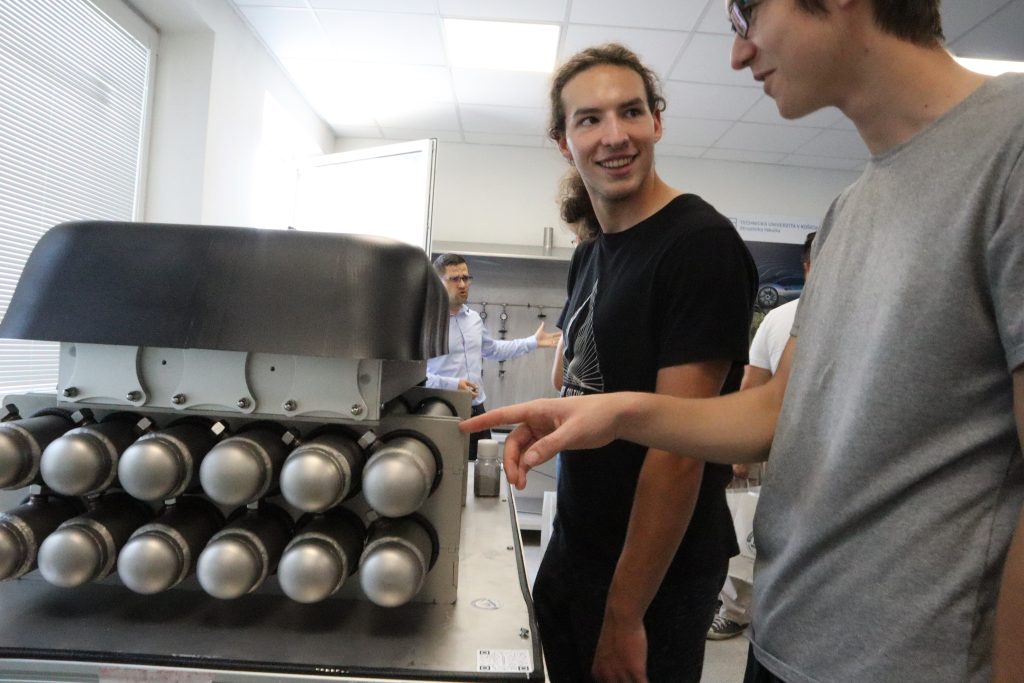 Our journey has led us to this day, when our team, strengthened by this journey, is impatiently waiting for what is to come, the world competition in Singapore.